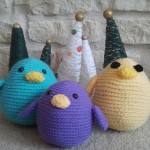 Remember this guy?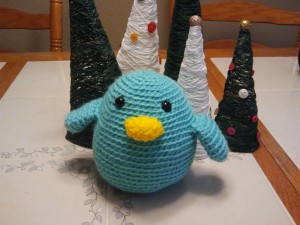 He has some new friends!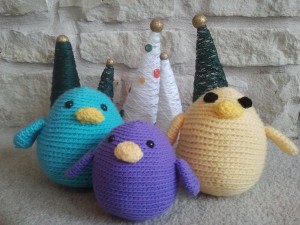 I couldn't post them all before, because Mr. Yellow bird was a present for some friends' new arrival, and so he was a secret! (Or is he actually a she? Hmm…) Back to the point- they had their baby shower this past weekend, and the secret is out! The eyes on the yellow bird are crocheted with black yarn just because I wanted the gift to be 100% safer for their new baby, even if the normal eyes have a killer post and washer to keep them attached in the back.
So I guess we actually down to to little birds for Evie to play with now.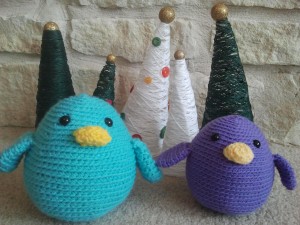 AND THEN THERE WERE NONE. (Anyone get that reference?)
I am working on making Evie a bear, but I keep on getting distracted by side projects like booties.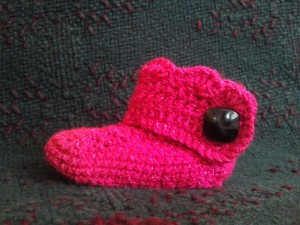 The bear and birds are just single crochet stitches in circles, and it gets kinda boring. Throwing in some new stitches makes it all that much more enjoyable. Soon I might be able to show off the new hat I am working to help test a pattern for somebody.
My new hobby is becoming an addiction. You know you're in trouble when you are choosing between crocheting JUST ONE MORE ROW, and going to bed.