Okay, I know, I know. I need to post more. But with Evie's FIRST birthday quickly approaching (HOW HAS IT BEEN A WHOLE YEAR?! That sleep deprivation really messes with your head and time), she is getting herself into more trouble than ever and sleeps less than ever, meaning that what little free time I do have is devoted to cleaning the house, cooking, birthday party planning, and maybe a crochet project or two. And really, that works out great because it means that eventually I have a LOT to say.
So, until I have more time to do some decent posts, I'll let these pictures give you a glimpse of life in our little household, for now.
A little of this outdoor time… (Not a lot, since it's just too hot!)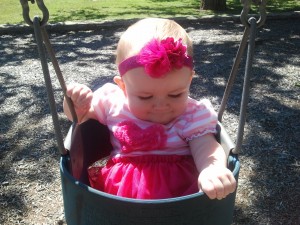 And enjoying these: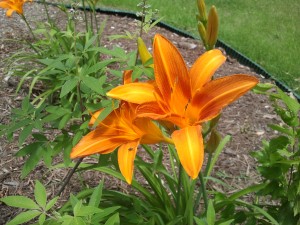 A LOT of this…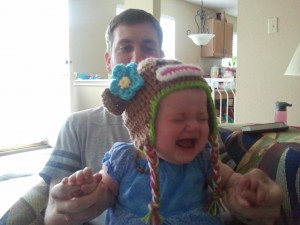 (Really. She already throws a fantastic temper tantrum. Looking forward to those terrible twos everybody seems to be going on and on about.)
Working on our skills: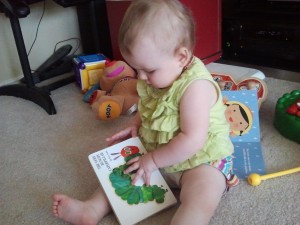 Making good food: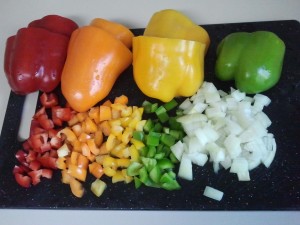 (Doesn't that look so pretty? I am hoping to share one of my favorite recipes here soon…)
We celebrated our favorite daddy in the world!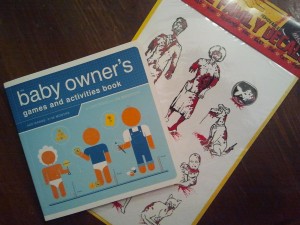 And these last few projects and pictures all have one thing in common!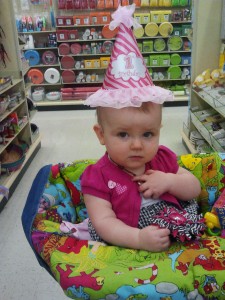 Evie: So wait, you are saying those last few pictures have to do with me?
Okay then, let me think about what they could be about!
Hope you enjoyed our picture-riffic post today! Hopefully there will be time soon to go into some more detail on all several of these great things we have going on. 🙂