Happy 4th of July, everyone!
I was hoping to have better things to do than sit here and update my blog a bit, but….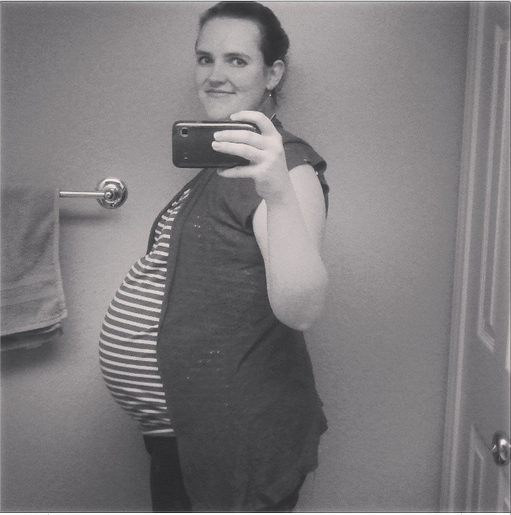 As you can see, somebody is still perfectly comfortable where he is. So this picture is what you get to see. Sorry.
(Okay, I took this two days ago at 39 weeks and 1 day, which was two days ago, but just imagine me two days more pregnant now. There you go.)
Still pregnant. If you ask me how I am doing, the answer will be "Pregnant." Meaning, all those weird aches and pains and symptoms are in full force, to the point that most of my nervousness and anxiety about giving birth again and round two of a potentially very colicky and fussy baby are now overshadowed by the desire to NOT BE PREGNANT ANYMORE.
And I'm sad because again, I'm not getting my 4th of July baby I was kind of hoping for. (Wouldn't that be totally awesome?) We've had the chance twice now and both times have been foiled. Guess these kids just have a mind of their own. 😉