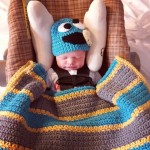 World, meet JD.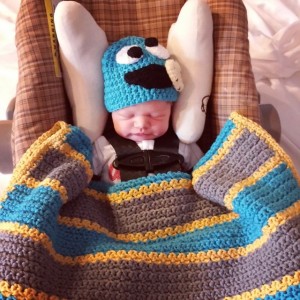 He came into this world a little later than we were expecting him to. Lucky for him, this has been the most mild summer I've ever experienced in Texas, or else we would have had some serious problems. As it was, he kept us waiting quite a while.
Here's the pic I posted on social media to help prevent people from asking me somewhat hourly if the baby had come yet. And then he waited FOUR MORE days. 11 days late total. And boy, was that exciting when he did come. I'm still working on finding time to get all the details leading up to his labor story. When I get around to it, I will post. Fortunately, my body is not in the business of making giant babies, so despite his extra incubation period, he kept it just under 8 lbs. Thanks, little guy.
So far, he's a huge sweetie. Pretty much a complete 180 from his older sister. Maybe his mellow personality is why he was pretty comfortable with hanging tight for that extra time. But because of that sweet, mellow personality, we've decided to keep him. (AS IF IT WERE AN OPTION. We would have kept him anyways, but he's helping us out by making it much more pleasant. Keep it real.)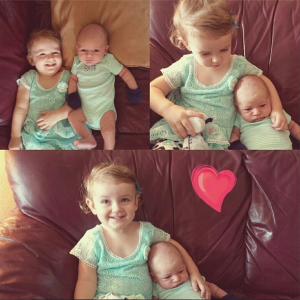 Big sister is doing an amazing job overall with this huge transition. I am really proud of her. We had a -really- rough first day when it was just the three of us alone for the first time, but she genuinely loves her baby brother, gives him kisses, and stops whatever she is doing when she hears him cry to let me know that "Baby J." needs something.
I am loving my little family and am so glad that this sweet soul has now FINALLY come to join us. The sweet moments and group cuddles make all the sleepless nights and toddler tantrums totally worth it. I wouldn't trade these cute kids for anything!