Don't let this cute little pose fool you.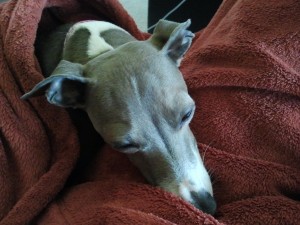 This dog has a wicked streak to her.
In the past week, she is on her third collar. This little 11 pounder has a vicious chewing habit, and it's not the first time that she has destroyed items before. Actually, collars are some of the cheaper things she's managed to get a hold of and destroyed, so I guess we should be counting our blessings, right?
So we decided that if we got a collar that fit her personality a little better, we might get it to last a little longer. This time, it was "Daddy's" choice: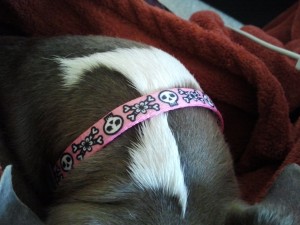 Definitely more appropriate for this little slice of terror, don't you think? 🙂