It's been a while since I have done a review, hasn't it? I recently had the opportunity to join Zonderkidz new Z Blog Squad review team, and I am so glad that I decided to! 
My first book to review was My Bedtime Story Bible. For those of you with younger kids, this is a great way to review/introduce some of the more well-known stories of the Bible in the context of a child appropriate bedtime story.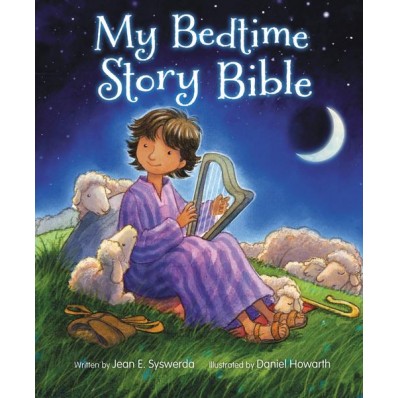 Features:
Introduction features some ideas for using My Bedtime Bible Stories and personalizing the stories to make both the stories and this time spent with your child a little more meaningful.
2-3 pages per story, so they aren't too long before bed
2-3 pages includes cute illustrations
Stories are appropriate for young children.
Stories focus on more peaceful, quieter moments of the scripture stories.
"Tuck in" feature- at the end of each story, there is a special thought for you to discuss with your little ones or for them to think about as they fall asleep.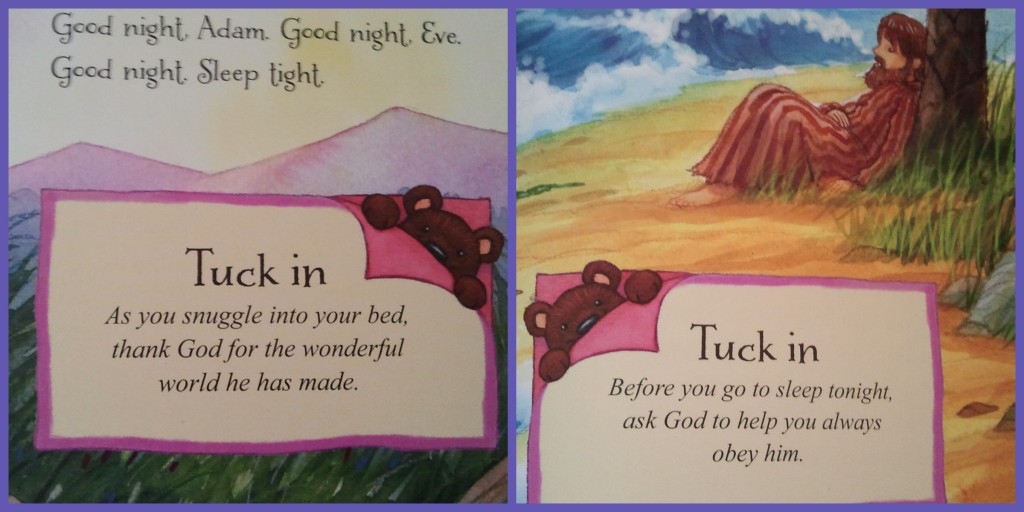 My Thoughts:
The illustrations are cute and well done, catching my energetic toddler's attention for a few moments, which is quite the accomplishment. Both Evie and I have enjoyed the pictures. A lot of them feature stories in the Bible that include babies, so naturally, she loved pointing out all the little children and exclaiming, "Baby!" (Same for pictures that included various animals that she loves, like kitties, sheep, etc.)
I also love the "Tuck in" feature questions at the end of each short story. While Evelyn doesn't quite get the questions as well now, I can see how they could be great before-bed talking points as she gets a little older. They are thoughtful and focus on child appropriate themes from these stories.
I also personally liked the introduction suggestions. Many days are long, and it's easy to rush through to the finish line to get that much needed adult time. However, this a great reminder for me to not be distracted in those last moments before Evie goes down; it's the last chance in the day to focus on my relationship with her and remind her how much she is loved.
And when everything is said and done, what is more important than that? 🙂
As a part of Zonderkidz new Z Blog Squad review team, I received a copy of the My Bedtime Story Bible exchange for an honest review.